A recent brace of surveys show that while construction is few youngsters' first choice of career, once working inside the sector most find it fulfilling. Dave Rogers reports on the industry's chronic image problem
Construction came in for a bit of a beating last week when a survey by Stace of 16- to 18-year-olds revealed that just 7% saw construction as their first choice of career.
The industry lost out to sectors such as law, IT and medicine and healthcare. Even teaching fared better – despite a recent study showing up to 50% of teachers were considering leaving after 10 years because of a workload that had turned out to be "worse than expected".
Construction may be poorly regarded by those young people yet to pick a career, but in Building's own survey last month of under-30s already working or studying in the sector, it was a different story.
Yes, there were gripes about long hours and pay, while other bugbears included issues around gender equality and the industry needed to become more modern. But construction professionals under 30 proved to be overwhelmingly optimistic about their careers and happy in their work, our survey found.
Construction's main recruitment issue could well be that teenagers simply don't realise working in the sector isn't about being on site in all weathers – that it can encompass, for instance, a career in technology or even the law, two of the most popular sectors among 16- to 18-year-olds.
Carol Lynch, chief executive of the Construction Youth Trust, is working to make the industry more aspirational for teenagers. She says: "We do this by establishing long-term relationships with schools in areas where there is a 10- to 20-year pipeline of construction and/or regeneration projects.
Meanwhile the CITB last week outlined its latest business plan, with the first of six key priorities stated as "making construction an attractive career". Over the next three years it has promised to spend £23m of its £614m industry levy on careers campaigns, set to launch from this August.
Building's survey shows cause for optimism, with 94% of respondents saying they felt secure in their job and 89% aspiring to a senior position. And 70% said they found their work fulfilling. Once young recruits come in, the mood music from them is good.
It's just getting them in that's the hard part.
What 16-18-year-olds think:
What sectors do young people want to work in?
29% – health/medicine
21% – finance and legal
18% – IT/technology
7% – Construction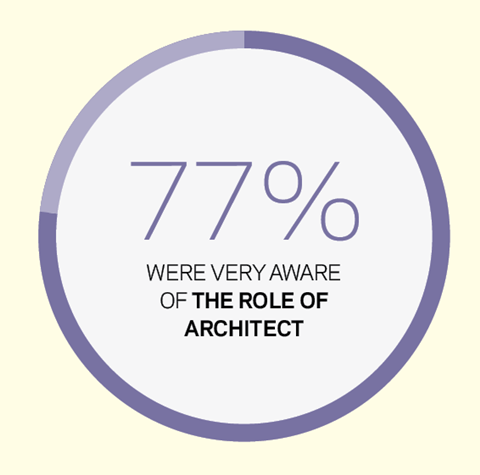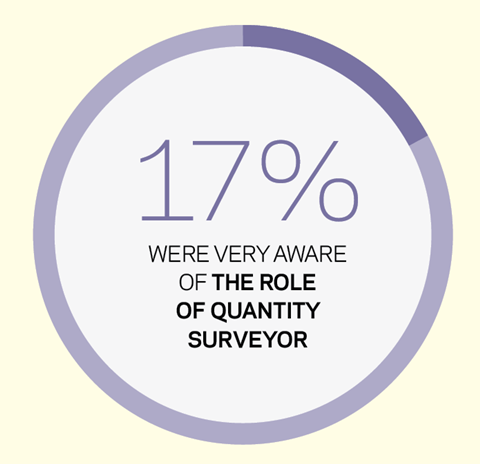 Source: Stace survey of 16- to 18-year-olds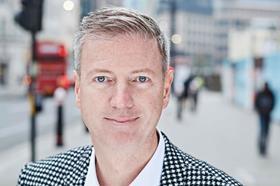 Source: Tom Campbell
We are turning off digital natives
Paul Cossell, chief executive, ISG
"Construction's image problem is something we unwittingly perpetuate by failing to highlight the huge range of different career disciplines that find a home within the sector. We constantly act against the best interests of our industry, even when we might believe we are doing the right thing.
"Think about those health and safety talks we deliver to schoolchildren, or the site visits showing the progress of our projects. These are often the two key instances where young people interact with construction – one is to warn of the dangers of building sites while the other reinforces a view that our industry is solely about outdoor working. Through this narrow lens, we risk presenting the entire world of construction to a generation of digitally native workers.
"I propose that we throw open our offices to bring high-achieving students into a more representative world of modern construction. Showcase the people who predominantly sit at desks, manipulating data, problem solving, developing software and using AI, VR and AR to create the spaces of tomorrow. Bring forward the marketing teams, the multilingual legal, HR and finance functions. This is how we demonstrate to future generations that our industry is a home for the best talent across a multitude of disciplines. Construction delivers a tangible legacy that improves peoples' lives – if we were better at selling that concept to young people, we'd have a chance at changing those entrenched perceptions and boost our career desirability rating."
What under-30s in construction think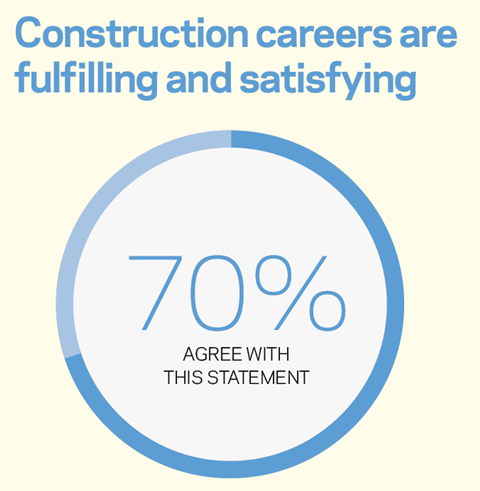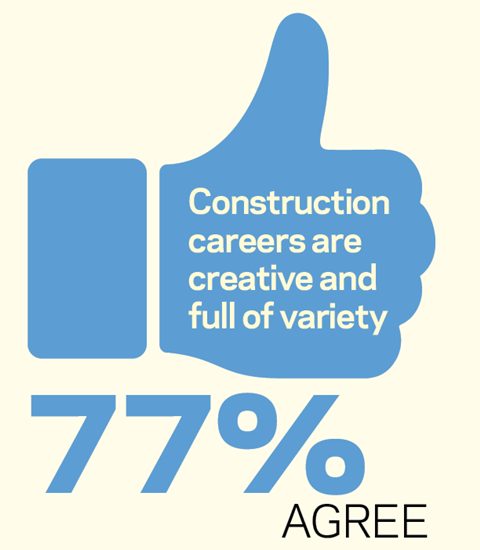 Source: Building survey of under-30s in construction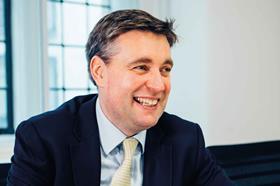 Ask youngsters for their career choice, and construction comes way down
Gareth Sinnamon, partner, Stace
"I concluded in my early teens that a career as a professional footballer or a rock star was not going to happen. It was therefore necessary to find another route to making a living, and in helping my father building and refurbishing houses an appetite for construction was seeded. As he would often say, whatever happens in the world we all need a roof over our heads and so there will always be a demand.
"My interest grew by witnessing larger construction projects from the Foyle Bridge in Londonderry, to Canary Wharf tower in London. The scale of engineering and the impact on livelihoods captured my curiosity and set me on my career path.
"Fast forward 30 years and UK construction continues to deliver exciting, ambitious projects. However, findings from the Stace Next Gen Index show the level of interest and awareness of careers in the construction industry among 16- to 18-year-olds is depressingly low.
"Given the skills shortage and the eye-watering numbers of recruits required, has anyone stopped to ask the next generation if they would consider a career in our industry? Or are we going to continue to blindly assume the industry has the same allure it once had? The Stace Next Gen Index reveals the challenge, but also may hold some of the solutions.
"How do we win the war for talent against competing industries? Over the more than two decades of my career, we have not shifted the stereotypical image – a worker on site in a hard hat and hi vis. We, as an industry deliver outstanding projects with lasting legacies, perhaps it is time we look in the mirror and construct complimentary images and a new legacy for our own industry.
"Our industry is progressive and innovative, with advances and increasing deployment of technology, such as 4D modelling or augmented reality, and increasingly complex modelling on areas such as engineering and even development financials. There is no longer any excuse for our industry continuing to trip ourselves up and accept the one-dimensional stereotypical view.
"The Stace Next Gen Index found that 18% of 16-18-year olds are considering a career within technology, compared with just 7% for construction. Why aren't these young people aware of the various roles within our sector?"
Source:
https://www.building.co.uk/focus/not-a-good-look-assessing-constructions-image-problem/5099339.article